Decrease expenses and get new winter tires for a gift!
Insure even cheaper and maintain the unchanged tariff during 3 years!
Free-of-charge auto-assistance on roads:
Inflating/change of tires
Delivery of fuel on site
Free-of charge evacuator service
Engine start with special device
Car service group 24/7:
GPI Holding service managers will deal with all the issues related to car accident on site.
Tires will be issued at Tegeta Motors service-centers.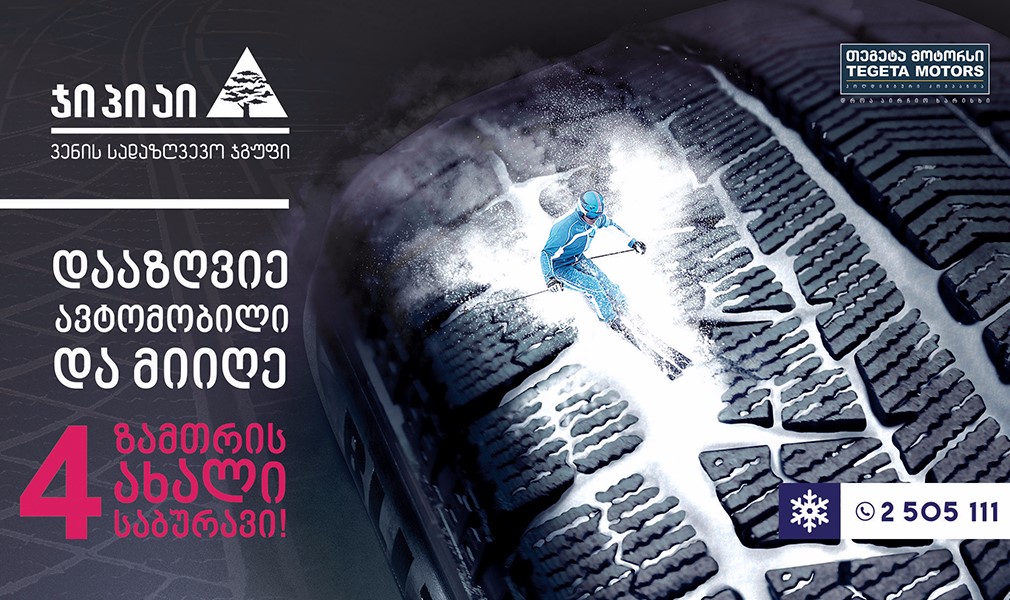 Finished